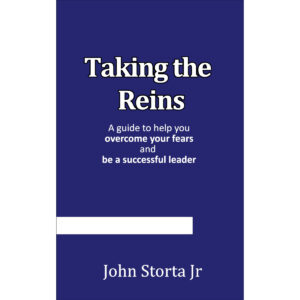 A guide to help you overcome your fears and be a successful leader

Step into any leadership role with confidence
Leadership can be intimidating. Skills that have served you well will seem worthless as you are faced with a slew of new challenges. But don't let that stop you.
Being a leader is not impossible, just different. You need to stretch new muscles. Taking the Reins guides you through some of the key leadership challenges so that you can deal with them head on and be the leader you aspire to be.
OVERCOMING IMPOSTER SYNDROME
TRANSITIONING FROM THE EXPERT TO THE LEADER
BUILDING AN ENGAGED TEAM
MEASURING INDIVIDUAL PERFORMANCE
DEALING WITH MISTAKES
and more…
This quick read is less than 10,000 words, but provides helpful exercises and real-world examples to guide you through each leadership hurdle.